Last Week Tonight with John Oliver
A half-hour satirical look at the week in news, politics and current events.
Skådespelare
John Oliver

Himself - Host
Visas på följande playtjänster
Kommande sändningar
Inga tablålagda sändningar de närmsta sju dagarna.
Senaste inspelade avsnittet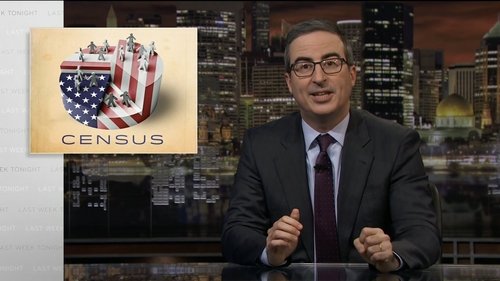 Episode 179
2019-11-17 | avsnitt 30
Main story: 2020 United States Census; plus, the impeachment inquiry against Donald Trump and Chiitan. Guests: Hugh Bonneville, Seth Meyers.
Säsonger för Last Week Tonight with John Oliver
Säsong 6

2019 | 30 avsnitt

Säsong 5

2018 | 30 avsnitt

Säsong 4

2017 | 30 avsnitt

Säsong 3

2016 | 30 avsnitt

Säsong 2

2015 | 35 avsnitt

Säsong 1

2014 | 24 avsnitt

Specials

2014 | 41 avsnitt
Visa alla säsonger