Killing Eve
A security consultant hunts for a ruthless assassin. Equally obsessed with each other, they go head to head in an epic game of cat-and-mouse.
Skådespelare
Fiona Shaw

Carolyn Martens

Owen McDonnell

Niko Polastri
Visas på följande playtjänster
Kommande sändningar
Inga tablålagda sändningar de närmsta sju dagarna.
Senaste inspelade avsnittet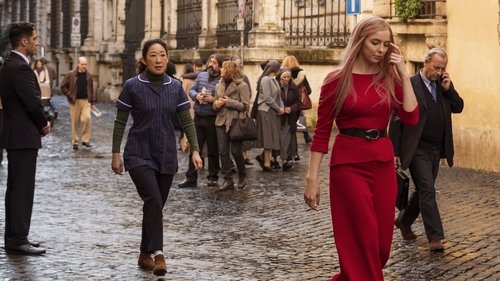 You're Mine
2019-05-26 | avsnitt 8
Eve's mission is disastrously compromised. Carolyn briefs Eve on her current status as an employee of the British government and leaves Eve's future in her own hands. Villanelle does everything she can in order to get to her ultimate target.
Säsonger för Killing Eve
Säsong 2

2019 | 8 avsnitt

Villanelle has disappeared, and Eve is left reeling, having no idea if the woman she stabbed is alive or dead. With both of them in deep trouble, Eve has to find Villanelle before someone else does. But unfortunately, she's not the only person looking for her.

Säsong 1

2018 | 8 avsnitt

Eve is a bored, whip-smart, pay-grade MI5 security officer whose desk-bound job doesn't fulfill her fantasies of being a spy. Villanelle is a mercurial, talented killer who clings to the luxuries her violent job affords her. Everything changes when they cross paths.