Elementary
A modern-day drama about a crime-solving duo that cracks the NYPD's most impossible cases. Following his fall from grace in London and a stint in rehab, eccentric Sherlock escapes to Manhattan where his wealthy father forces him to live with his worst nightmare - a sober companion, Dr. Watson.
Skådespelare
Jonny Lee Miller

Sherlock Holmes

Jon Michael Hill

Marcus Bell

Aidan Quinn

Thomas Gregson
Visas på följande playtjänster
Kommande sändningar
Inga tablålagda sändningar de närmsta sju dagarna.
Senaste inspelade avsnittet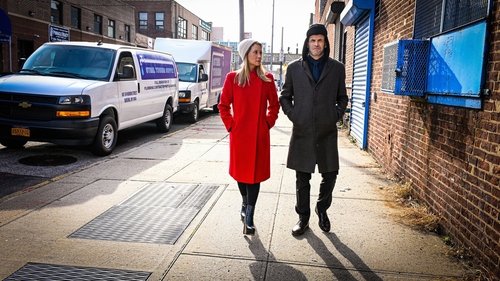 Their Last Bow
2019-08-15 | avsnitt 13
Amidst Holmes and Watson's battle with tech billionaire Odin Reichenbach, the investigators receive word of their old enemy and Sherlock's former love, Jamie Moriarty.
Säsonger för Elementary
Säsong 7

2019 | 13 avsnitt

In season seven, Holmes and Watson's new careers as consultants for Scotland Yard are disrupted by news that a member of their inner circle has been gravely wounded in the United States. As Holmes' stateside legal trouble – the result of a confession to a murder he didn't commit – threatens to keep them from returning to New York, their greatest foe to date, tech billionaire Odin Reichenbach, waits on the horizon to test their limits.

Säsong 6

2018 | 21 avsnitt

Säsong 5

2016 | 24 avsnitt

Säsong 4

2015 | 24 avsnitt

Säsong 3

2014 | 24 avsnitt

Säsong 2

2013 | 24 avsnitt

Säsong 1

2012 | 24 avsnitt
Visa alla säsonger