A Million Little Things
A group of friends from Boston who feel stuck in life experience an unexpected wake-up call after one of their friend dies unexpectedly.
Skådespelare
David Giuntoli

Eddie Saville

Allison Miller

Maggie Bloom

Christina Marie Moses

Regina Howard

James Roday Rodriguez

Gary Mendez
Visas på följande playtjänster
Senaste inspelade avsnittet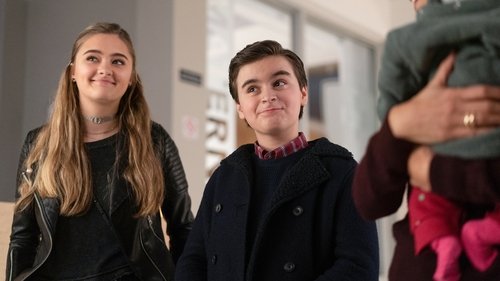 'til death do us part
2020-03-26 | avsnitt 19
As Eddie and Katherine prepare to renew their vows, Eve goes into labor and everyone rushes to the hospital. Meanwhile, things are getting serious with Delilah and Miles. Maggie shares some shocking news with Gary, and Eddie learns more about his involvement in the mysterious lake accident.
Säsonger för A Million Little Things
Säsong 2

2019 | 19 avsnitt

Delilah must help her children move forward from their father's death, while hiding a huge secret of her own. Although she and Eddie are no longer having an affair, she is about to give birth to his baby. Eddie, trying to save his marriage, decides to tell his wife, Katherine, the truth. As the friends prepare to welcome Delilah's baby into the world, Rome and Regina find themselves at odds. While marriage is about compromise, Regina's not sure having kids is one she can or should make. As for Maggie and Gary, after finding out that Maggie is in remission, she and Gary move in together, ready to finally explore what being together is like when neither of them is on chemo. But adjusting to life post-cancer is easier said than done. Meanwhile, having watched Jon's last video and learned that Mitch might not be his real father, Barbara Morgan's son, PJ, goes on a quest to find the truth. PJ is about to turn his life and our gang's life upside down.

Säsong 1

2018 | 17 avsnitt